Demister Pad Manufacturer, Supplier in India - Timex Metals
Timex Metals is known as one of the leading Demister Pad Manufacturer in India. We offer one of the finest quality Stainless Steel Demister Pad to various industries around the globe. Our aptitude in heat treatment gives us a preferred position in manufacturing & exporting with a nearby and specified chemistry and in accomplishing the required mechanical properties.
Demister Pad Manufacturer, SS Demister Pad Supplier, SS 316 Demister Pad Supplier, SS 304L Demister Pad Supplier, Demister Pad Exporter in India
Demister pad, an efficient and cost-effective solution for gas and liquid separation and filtering, has numerous uses in the chemical, pharmaceutical, petroleum, papermaking, and other industries. Timex Metals can provide you with a variety of demister pads for your various equipment, applications, and locations. A typical demister pad application in a gas and liquid separator tower can be seen here.
A demister pad supplier in India can also supply customized solutions to customers by offering metal, plastic, random packing, structured packing, demister pads, and other types with specific properties. 304L Demister Pad establishes four different grades of Demister Pad that are based on top-quality materials.
Timex Metals is a well-known name around the globe, and our quality products are in huge demand internationally. Demister Pad Suppliers in India ensure that they have a good understanding of customer needs to provide high-quality products that meet the required industry standards.

Demister Pad Manufacturer - Specifications
A variety of Demister Pad specifications are available based on project requirements.
Size Range - 100 to 10 microns installed in a vertical two-phase separator 48 inch diameter
Types - 32 inches OD and 6 inches thick with 304L stainless materials.
Length - outer diameter 14 7/8", thickness 8
Standards - ASTM, ASME, DIN, NF, JIS, EN, IOS
Best Wire Mesh Types - Available Stock
As a Wire Mesh Manufacturer, we offer a wide range with unique properties.
Demister Pad Suppplier - Chemical Composition
Chemical Composition are the characteristics of a substance that can be observed when it undergoes a chemical change.
Demister Pad Chemical Composition

| Component | Chemical Composition (%) |
| --- | --- |
| Stainless Steel | 304 or 316 |
| Chromium (Cr) | 18 - 20 |
| Nickel (Ni) | 8 - 10 |
| Carbon (C) | 0.08 max |
| Manganese (Mn) | 2.0 max |
| Silicon (Si) | 1.0 max |
| Phosphorus (P) | 0.045 max |
| Sulfur (S) | 0.03 max |
Mechanical Properties - Demister Pad Manufacturer in India
Demister Pad Mechanical Properties chart mentioned below
Demister Pad Weight Chart

| Property | Value |
| --- | --- |
| Material | Stainless Steel |
| Tensile Strength (MPa) | 515 - 690 |
| Yield Strength (MPa) | 205 - 275 |
| Elongation (%) | 40 - 55 |
| Hardness (Rockwell) | HRB 80 - 95 |
| Density (g/cm³) | 7.93 |
| Modulus of Elasticity (GPa) | 193 |
Client Project Report
Demister Pads are impeccable in quality, which is why they are loved widely by our large clientele. As a Demister Pad manufacturer in India, we used to do various different projects worldwide. We have clients with regular demand for Demister Pad in six different countries, and we export Demister Pad to an additional 50+ cities.
Demister Pad Client Project Report

| Demister Pad Manufacturing Facilities | Rajasthan |
| --- | --- |
| Plastic Demister Pad supply | Gujarat |
| Steel Demister Pad | Pune, Maharashtra |
| Stainless Steel 304 Demister Pad Supply | Vijaywada, Hyderabad |
Timex Metals is a leading
Demister Pad

Manufacturer, Supplier & Stockist in India.
Demister Pad - Additional Information:
Payment Modes: LC (Letter of Credit), TT (Telegraphic Transfer or Wire Transfer), Cheque, and others
Packaging: Demister Pad are packaged with caution and safety so they reach our client's as good as he would expect. Packaging Charges Extra.
Port of Dispatch: Mumbai or Kalamboli ports in the Maharashtra state of India.
Tax:18% GST
Applications & Uses of Demister Pad
Used in Chemical & Petrochemical
Used in Mechanical & Plant engineering
Used in Food, Beverage, and Dairy
Used in Oil & Gas
Used in Power Plants
Used in Automotive
Used in Process Instrumentation
Used in Fertilizer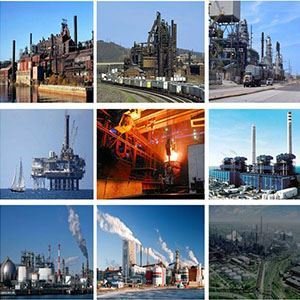 Leading Demister Pad Supplier in listed Cities
Timex Metals is one of the few largest demister pad suppliers in India. We are leading suppliers in top industrial cities and locations that include GIDC, MIDC areas and more.
Demister Pad Manufacturer in Bangalore
Demister Pad Manufacturer in Mumbai
Demister Pad Manufacturer in Chennai
Demister Pad Manufacturer in Hyderabad
Demister Pad Manufacturer in Kolkata
Demister Pad Manufacturer in Pune
Demister Pad Manufacturer in New Delhi
Demister Pad Manufacturer in Ahmedabad
Demister Pad Manufacturer in Jaipur
Demister Pad Manufacturer in Surat
Prominent Demister Pad Exporter in listed Countries
As the topmost demister pad exporter, tons of demister pad are exported from India, out of which Timex Metals exports 30% of the demister pad. We have a huge client base in Germany, the UAE, the United Kingdom, Canada, and many more popular countries.
Demister Pad Supplier in Iran
Demister Pad Supplier in Nepal
Demister Pad Supplier in Bhutan
Demister Pad Supplier in Brazil
Demister Pad Supplier in USA
Demister Pad Supplier in Germany
Demister Pad Supplier in Saudi Arabia
Demister Pad Supplier in UK
Demister Pad Supplier in Canada
Demister Pad Supplier in Mexico
Demister Pad Manufacturer & Supplier in India
Demister Pad Manufacturer
Demister Pad Supplier