Square Wire Mesh Manufacturers, Suppliers, Exporters, & Stockists in India - Timex Metals
Timex Metals is known as one of the biggest Square Wire Mesh Manufacturers in India. Square Wire Mesh Manufacturer in India is highly competitive and dynamic with quality and customer satisfaction. Our aptitude in heat treatment gives us a preferred position in producing & exporting Plain Weave with a nearby and specified chemistry and in accomplishing the required mechanical properties.
Our Square Wire Mesh range from 0.5 mm to 100 mm and are provided in different conditions. The meshes are available in various widths and lengths. Square Wire Mesh Manufacturer in India has also implemented various procedures and initiatives to promote the growth of the manufacturing and services sectors.
Square Wire Mesh Manufacturer, SS Square Wire Mesh Supplier, Nickel Alloy Square Wire Mesh Exporters, Twilled Weave Stockists in India
Square Wire Mesh Supplier in India can also provide customized solutions to customers by offering steel wire mesh and other variety of types with specific properties. Twilled Weave establishes four different grades of Cross Weave that are based on mesh count and wire diameter. Square Wire Mesh Supplier in India ensure that they have a good understanding of customer needs to provide high-quality products that meet the required industry standards. We are also top Dutch Wire Mesh Manufacturers in India.
Square Wire Mesh Specification, Available Sizes and Grades
A variety of Square Wire Mesh specifications are available based on project requirements.
Mesh number - 2-500 mesh
wire diameter - 0.02mm-1.5mm
Standards - 0.5m-6.05m
Width - Magnetic Particle Inspection (MPI)
Material - Stainless steel (201, 304, 304L, 310, 316, 316L, 321), copper, titanium, molybdenum, nickel, silver, monel Alloy, Inconel Alloy, Hastelly Alloy, iron chrome aluminum alloy, iron wire(pure iron wire, galvanized wire, PVC coated wire) etc.
Best Square Wire Mesh Types
We will explore some of the different types of Square Wire Mesh Supplier in India.
Plain Weave Table
Twilled Weave Table
Crimped Mesh Table
Cross Weave Table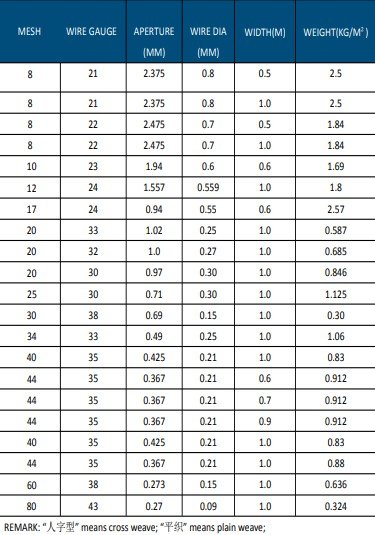 Related Types
Timex Metals is one of the largest Stainless Steel Wire Mesh Manufacturers, Suppliers, Exporters, & Stockist in India.
Timex Metals is India's one of the largest Square Wire Mesh manufacturers, suppliers & exporters.
Timex Metals manufactures Bamboo Weave with precision and latest equipments. New technologically advanced manufacturing equipments helps Timex Metals in processing and manufacturing the best quality of Square Wire Mesh. With the help of newly found technologically advance equipment we are able to process Crimped Mesh and supply containers of Bamboo Weave every month to different clients around the globe.
Square Wire Mesh Additional Information:
Payment Modes: LC (Letter of Credit), TT (Telegraphic Transfer or Wire Transfer), Cheque, and others
Packaging: Square Wire Mesh are packaged with caution and safety so they reach our client's as good as he would expect. Packaging Charges Extra.
Port of Dispatch: Mumbai or Kalamboli ports in the Maharashtra state of India.
Tax:18% GST
---
Top Products
Square Wire Mesh Applications and Uses
Bamboo Weave are used in various industries worldwide. Timex Metals is known internationally for our quality of Square Wire Mesh that are used in different industries and applications.
Used in Chemical / Petrochemical
Used in Mechanical and Plant engineering
Used in Food, Beverage, and Dairy
Used in Oil and Gas
Used in Power
Used in Process Instrumentation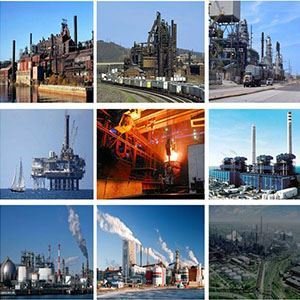 Client Project Report
Our Plying Weave are impeccable in quality and that is why are loved widely by our large clientele. Square Wire Mesh manufactured by Timex Metals are used in various different projects worldwide. We have clients with regular demand for Square Wire Mesh in 6 different countries and we export Square Wire Mesh to additional 50+ Countries.
Client Project Report
Square Wire Mesh Manufacturing Facilities
Rajasthan
Monel Square Wire Mesh supply
Gujarat
Steel Square Wire Mesh
Pune, Maharashtra
Stainless Steel 304 Square Wire Mesh Supply
Vijaywada, Hyderabad
Square Wire Mesh Suppliers in India
Timex Metals is one of the only few largest Square Wire Mesh suppliers in India. We have our sales offices is many different cities of India. We are leading suppliers in top industrial cities and locations that include GIDC in Gujarat state, MIDC areas in Maharashtra state, Peenya Industrial area in Bangalore, New Delhi, Hyderabad and more.
Suppliers in India
Bangalore
Mumbai
Chennai
Hyderabad
Kolkata
Pune
New Delhi
Ahmedabad
Jaipur
Surat
Salem
Gandhinagar
Bhiwandi
Tiruppur
Sivakasi
Jamnagar
Thiruvananthapura
Rajahmundry
Bhubaneswar
Vijaywada
Firozabad
Bokaro Steel City
Rajkot
Bharuch
Panna
Raipur
Cochin
Ludhiana
Panipat
Durgapur
Peenya
Pimpri-Chinchwad
Channapatna
Kharagpur
Nashik
Bareilly
Varanasi
Haldia
Rourkela
Bengaluru
Moradabad
Indore
Visakhapatnam
Trivandrum
Pithampur
Dibrugarh
Angul
Gwalior
Coimbatore
Kannur
Nagpur
Vadodara
Rudrapur
Noida
Agra
Bhagalpur
Jamshedpur
Bhilai
Lucknow
kanpur
Thane
Bhopal
Sri City
Bareilly
Hosdurg
Pithampur
Square Wire Mesh Exporters in below mentioned countries
Yearly more than 40 tons of Square Wire Mesh are exported from India, out of which Timex Metals exports 30% of the Crimped Mesh. We have a huge client base in Germany, UAE, Italy, France, United Kingdom, Canada, United States, Australia, Netherlands, Mexico, Saudi Arabia, Iran, Oman.